The Future of General Motors (GM)
Before we talk about the future of General Motors, we need to talk about the past. GM lost over 103 billion over the previous five (5) years.
On Friday July 10, 2009 a new company GMGMQ.PK arose from the GM bankruptcy proceedings with:
- U.S. Treasury owning 60.8%
- The Canadian and Ontario governments owning 11.7%
- The Union Retirees Healthcare Trust (VEBA) owning 17.5%
- Current Debt Holders could get as much as 10%
Below is the comparison from the OLD GM to the NEW GM.
OLD GM

NEW GM

Debt

172.81 billion

11 billion

(Another 9 billion in preferred shares)

Brands

Chevrolet, Cadillac, Buick, GMC, Pontiac, Saab, Saturn and Hummer

Chevrolet, Cadillac, Buick and GMC

Employees

91,000 (end of 2008)

64,000

Dealerships

6,000 (end of 2008)

3,600 (end of 2010)

US Factories

47

34 (end of 2010)
Through the bankruptcy proceedings GM received about $50 billion in tax payer funds, but now GM had its first profitable quarter in a while last year and had an Initial Public Offering (IPO) of the new company at $33 per share in Nov 2010. Although the share price went up to $40/share, it has since dropped to under $30/share. The US Treasury is considering selling its 500 million shares at a loss because in order to break even the sell price needs to be $53/share.
On the car front, although the Chevrolet Volt, GM's electric hybrid vehicle, will cost nearly $40,000/unit and only expected to sell 10,000 units this year GM plans to double car sales in China by 2015.
In 2010, GM sold 2.35 million vehicles in China. They plan to sell 5 million vehicles in China by 2015.
China's auto market is now the world's largest with 13.7 million vehicles being purchased in 2010 compared to the 10-11 million vehicles being sold in the US in 2010.
GM also plans to roll out 60 new and upgraded models in China in the next five years, almost half of them Chevrolets and Buicks, GM China President Kevin Wale said.
Although the US tax payers may not recoup the $50 billion provided to GM nor the tens of billions in tax exemptions for the next 20 years, the future of GM is very, very bright.
Thanks,
Ben Moore
President
Agent Technologies, Inc.
The Consumer's Workshop: the future of American manufacturing
The Consumer's Workshop: The Future of American Manufacturing is a hand book on how to setup the systems within your company and create the workforce you need to be successful now and in the future. Written by authors that have worked at some of America's largest manufacturers, founded their own manufacturing organizations and helped numerous small manufacturers grow.
The Consumer's Workshop: The Future of American Manufacturing is a must read for today's business leaders. It is insightful and provocative in its approach to where US manufacturing has been, how manufacturing got into the troubles it faces today and what we need to do to become the standard for world class once again. If we want to know how to regain that competitive edge once again, the roadmap is certainly the pages of The Consumer Workshop.
-- Bruce Vaillancourt,Director, NIST MEP Program, TechSolve, Inc.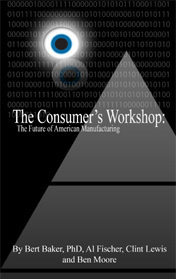 The Consumer's Workshop is an extremely timely review of how manufacturing strategy developed in the past
and how it will change in the future. The author team clearly demonstrates that companies have to change -- and provide plenty of advise how such a change should take place."
-- Frank Piller, PhD, International Manufacturing Consultant
As the authors make clear, eventually American manufacturing will become the workshop for direct production of consumer's own designs -- or it will be no more. Begin that path by following the steps outlined here."
-- B. Joseph Pine II, author, Mass Customization: The New Frontier in Business Competition
Investment: $12.99
In This Issue
The Future of General Motors (GM)
xRP: Free 30 Day Trial
Manufacturing Statistics April 2011
Online CRM / ERP Solution
Base Subscription:
$9 per Month per User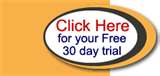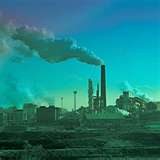 Manufacturing Statistics
1) Industrial production increased 0.8 % in March 2011. For Manufacturing, output increased 0.7 % in March 2011. Source: Federal Reserve Board
2) Nonfarm payroll employment increased by 216,000 in March 2011. Manufacturing employment increased by 17,000. Unemployment rate decreased to 8.8% nationally. Source: Bureau of Labor Statistics
3) Manufacturing Trade Deficit decreased to $45.8 billion in February on exports of $165.1 billion and imports of $210.9 billion. Sources: Census Bureau, Bureau of Economic Analysis
4) New orders for durable manufactured goods in February

decreased

$1.3 billion or 0.6 percent to 200.8 billion. Source: Census Bureau
5) Inventories of manufactured durable goods in January increased $3.2 billion or 1.0 percent to $328.8 billion. Source: Census Bureau